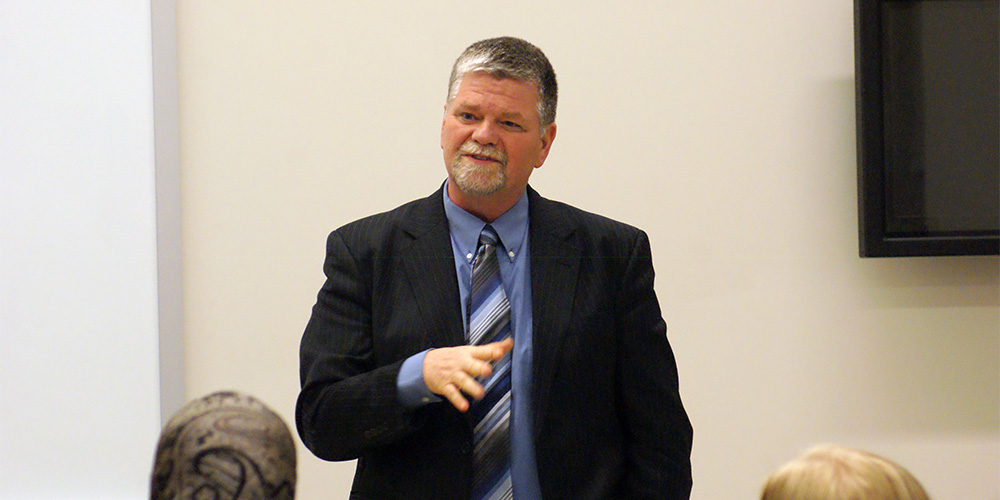 Gerald P. Mallon, DSW, is the Julia Lathrop Professor of Child Welfare and the Associate Dean of Scholarship and Research at the Silberman School of Social Work at Hunter College in New York City. 
For more than 45 years, Dr. Mallon has been a child welfare practitioner, advocate, educator, and researcher. Dr. Mallon was the first child welfare professional in the U.S. to research, write about, and develop programs for LGBTQ+ youth in child welfare settings.  He has also written extensively about LGBTQ+ foster and adoptive parenting.
Dr. Mallon's scholarship and practice has been recognized through multiple awards including The Judge Richard Ware Award – Louisiana Children's Trust Fund; The New York State Citizens Coalition for Children Advocacy Award, the Hosteter-Habib Award, Family Equality Council; the Child Advocate of the Year Award – North American Council on Adoptable and induction in 2014 as a Fellow of the American Academy of Social Work and Social Welfare. In 2017, Dr. Mallon was awarded the Adoption Excellence Award from the U.S. Department of Health and Human Services. 
Dr. Mallon is the Senior Editor of the professional journal, Child Welfare and the author or editor of more than twenty-eight books, several of which have been translated into Spanish, Japanese, French, and Italian. His most recent publications, are Strategies for child welfare professionals working with transgender and gender expansive youthpublished by Jessica Kingsley Press in London and Social work practice with transgender and gender variant youth (3rd ed.), co-edited with Jama Shelton and published by Routledge Press.
In his role as the Executive Director of the NCCWE, Dr. Mallon has traveled to all 50 U.S. states, many territories and numerous tribes to deliver technical assistance and training on a range of child welfare related issues particularly as they relate to youth and to foster care.
Dr. Mallon has lectured and consulted extensively throughout the United States, and internationally in Argentina, Australia, Canada, Chile, Cuba, Hong Kong, Indonesia, Ireland, Israel, Mexico, Norway, Singapore, the Netherlands, and the United Kingdom.
Dr. Mallon earned his doctorate in Social Welfare from the City University of New York at Hunter College, holds an MSW from Fordham University and proudly has a BSW from Dominican College.
Dr. Mallon is an internationally recognized expert on LGBTQ+ children, youth, and family issues particularly as they relate to child welfare. And juvenile justice. Through his writing, advocacy, and training efforts, he has influenced major changes in policy and practice concerning LGBTQ youth within these systems.
Dr. Mallon also lives the talk he talks, in addition to being a child welfare professional for his entire career, he has been a foster parent and is the adoptive parent of now grown children.